Logros de Citroën Racing
All competitions combined, Citroën has won 16 manufacturers titles and contributed to 12 pilot titles (WRC and WTCC combined).

From the first competition department of the brand to Citroën Racing, Citroën teams write a story full of triumphant victories and many sports successes.

Two important records for the brand : 97 victories in WRC and 38 consecutive podiums between the rally of Mexico in 2008 and that of Great Britain in 2010.
Citroën ha contratado sus primeros vehículos de rall-raid, antes de una increíble serie de títulos FIA WRC entre 2003 y 2012. Después de tres temporadas exitosas en WTCC, el equipo ha regresado al WRC este año con C3 WRC.
KEY FIGURES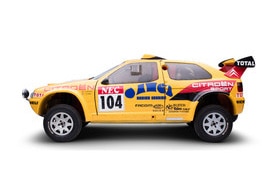 CROSS-COUNTRY RALLIES (1990-1997)
36 victorias de 42 carreras, incluidas 4 victorias en el Rally Dakar
25 victorias para Pierre Lartigue, 10 para Ari Vatanen y 1 para Timo Salonen
5 títulos de fabricantes en la Copa del Mundo de Rally Cross Country de la FIA (1993 a 1997)
5 títulos de conductor: Pierre Lartigue de 1993 a 1996 y Ari Vatanen en 1997 en 1997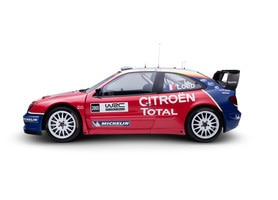 WRC WITH XSARA (1998-2005)
97 wins, including 11 in Germany, 10 in Argentina, 9 in Spain and 7 in Monte-Carlo
238 podium finishes
1,484 stage wins
78 wins for Sébastien Loeb, 7 for Sébastien Ogier, 3 for Kris Meeke,
2 for Carlos Sainz and Philippe Bugalski, 1 for Dani Sordo, Mikko Hirvonen,
François Duval and Jesus Puras.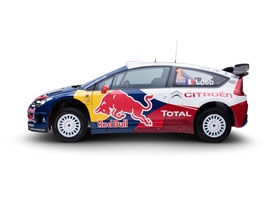 WRC WITH C4 (2004-2010)
36 wins for the C4 WRC, 32 for the Xsara WRC, 26 for the DS 3 WRC and 2
for the Xsara Kit-Car
Records: rally wins for a Manufacturer (96) and consecutive podium
finishes (38 from 2008 Rally Mexico to 2010 Wales Rally GB)
8 Manufacturers' titles in the FIA World Rally Championship
(2003 to 2005 and 2008 to 2012)
9 Drivers' and Co-drivers' titles for Sébastien Loeb and Daniel Elena (2004 to 2012)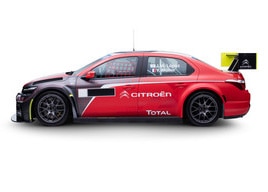 WTCC (2014-2016)
31 pole positions from 35 qualifying sessions
50 wins, 45 fastest race laps and 119 podium finishes in 69 races
28 wins for José María López, 11 for Yvan Muller, 6 for Sébastien Loeb,
2 for Ma Qing Hua, 1 each for Mehdi Bennani and Tom Chilton
3 Manufacturers' titles in the FIA WTCC (2014 to 2016)
3 Drivers' titles in the FIA WTCC for José María López (2014 to 2016